"A contemporary YA romance with a time-travel twist?"
100x YES PLEASE!! I couldn't even care less that people have been calling this the next Hunger Games, or so according to the website. THG is one of my favorite series ever but a quantum-physics themed YA romance with time-travel (Pivot Point, anyone?) is already enough to catch my attention. I love physics and I'm going to major in it when I get to college, so most definitely I say YES to this book!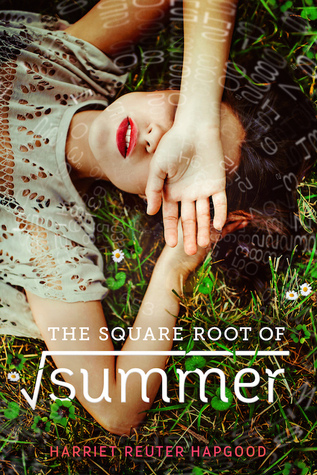 The Square Root of Summer
by Harriet Reuter Hapgood
Expected publication:
May 3rd 2016
Visit website:
Fierce Reads
Pre-order:
Kindle
Gottie H. Oppenheimer is…Seventeen. Motherless. A math genius. And she's losing time. Literally.

When the fabric of the universe surrounding Gottie's sleepy seaside town begins to fray, she is hurtled through wormholes to her past:

To last summer, when her grandfather Grey died.

To the afternoon she fell in love with Jason, who wouldn't even hold her hand at the funeral.

To the day her childhood best friend Thomas moved to Canada, leaving her behind with a scar on her hand and a black hole in her memory.

Although Grey is still gone, this summer Jason and Thomas are back, and Gottie's past, present, and future are about to collide – and be changed forever.

With time travel, quantum physics, and world-stopping kisses, this stunning YA debut is an exponentially enthralling story about love, loss, and figuring it all out.


About the Author
Harriet Reuter Hapgood is a freelance journalist who has worked with Marie Claire, ELLE, and InStyle in the U.K. The Square Root of Summer was inspired by her German mathematician grandfather and her lifelong obsession with YA romance, which includes a thesis on Dawson's Creek, part of her dissertation on romantic comedies at Newcastle University. She lives in Nottingham, England.